El subjuntivo para expresar deseo
El subjuntivo es un
modo verbal
que usamos en español para hablar sobre hechos y
declaraciones virtuales
: probabilidad, hipótesis, valoraciones subjetivas y, por supuesto,
los deseos
.
En esta ocasión hablaremos del primer uso del subjuntivo:
expresar deseos
. ¿Qué verbos expresan deseo?, ¿cuándo debemos usar el modo subjuntivo? Mira la siguiente infografía.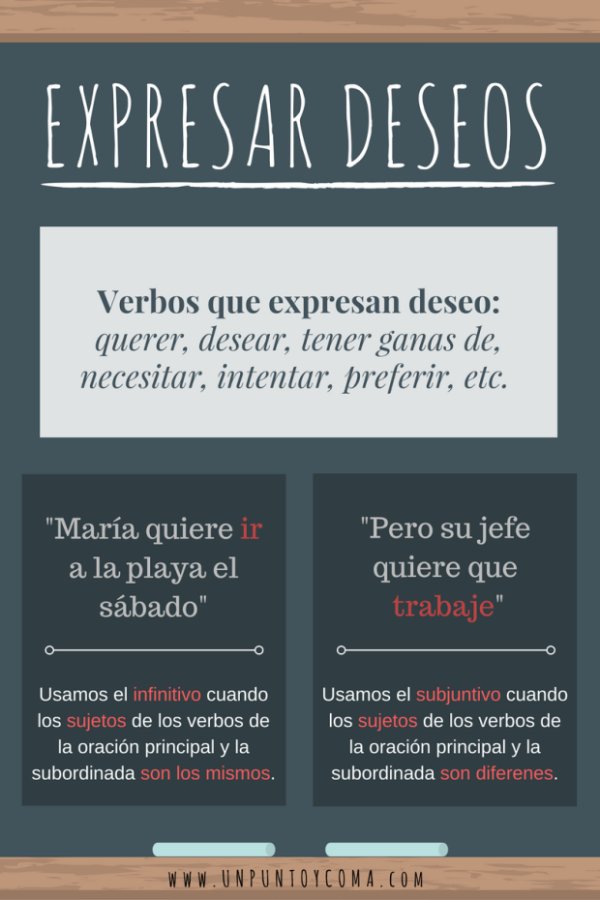 Además, otra forma de expresar deseos en español es usando la interjección "
ojalá
". Mira cómo funciona: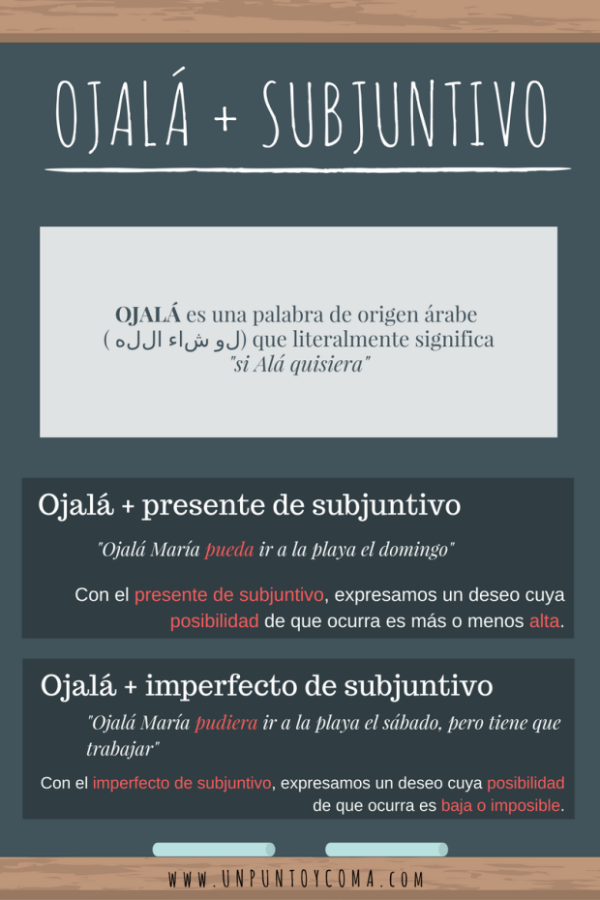 En expresiones cotidianas
el verbo principal "deseo, espero, quiero..."
ha desaparecido
porque se sobreentiende. Son expresiones que usamos casi a diario para
desear suerte, transmitir buenos deseos o felicitar
. De esta manera, tenemos una nueva estructura para expresar deseo:
"Que + subjuntivo"
.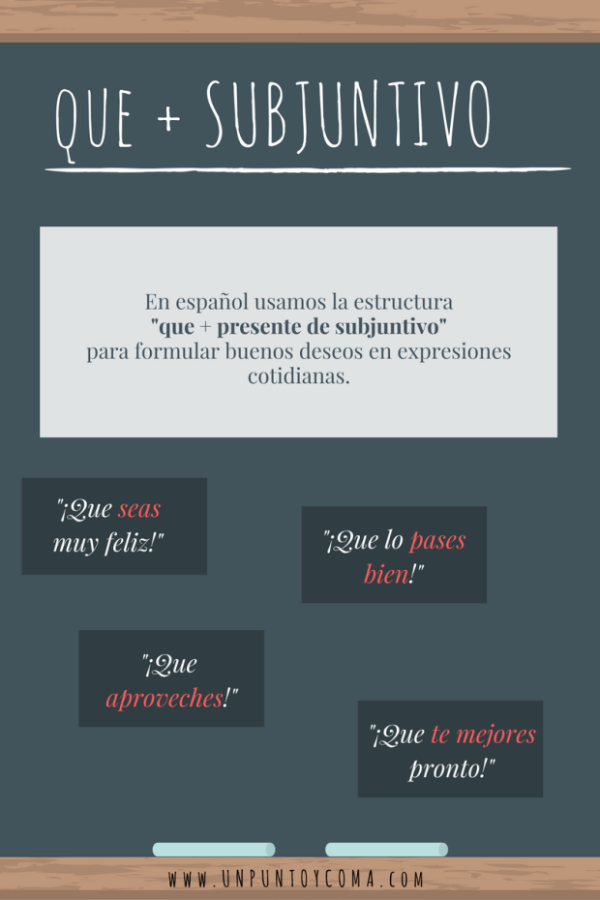 Puedes practicar con estos
ejercicios
.
**Si tienes alguna pregunta, no dudes en preguntarme.
¡Estaré encantada de conocerte! ;)**
Статьи, которые могут вам понравиться
It's impossible to know everything, but it's important to know what you need. Russian verb "знать"
Irina Khlynova
10 декабря 2018 г.
¿Por qué estudiar español? / Why study Spanish?
Marco Holguín
10 декабря 2018 г.
The Last Pronunciation Class You Will Ever Need
Rebecca Wild Nelson
10 декабря 2018 г.