El subjuntivo para expresar sentimientos y emociones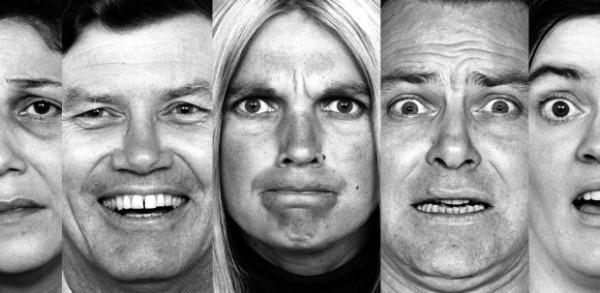 En este artículo me gustaría hablarte sobre cómo usar el
subjuntivo para expresar emociones
y sentimientos.
Como ya sabes, en español usamos el modo subjuntivo para hablar sobre hechos virtuales y subjetivos y... ¿qué hay más subjetivo que una emoción o un sentimiento?
Antes de continuar, me gustaría que recordaras
cómo funcionan los verbos "de corazón"
en español. Para ello, tomaremos como base el verbo "gustar". Observa en la siguiente infografía la estructura que debemos usar con estos verbos:
pronombre de objeto indirecto + verbo en tercera persona singular/ plural + sustantivo en singular/ plural o infinitivo o subjuntivo
.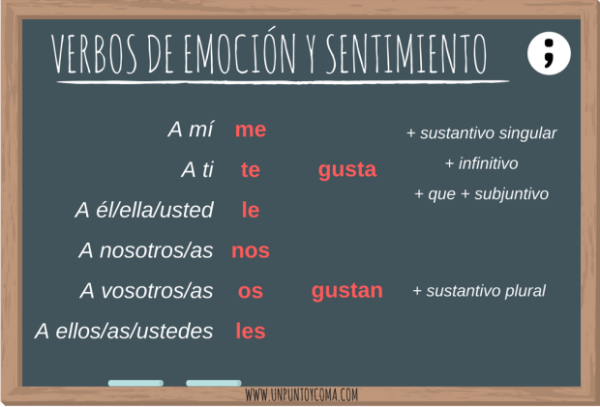 Ahora bien, ¿qué
verbos
podemos utilizar
para expresar emociones
? Mira la siguiente ilustración; hay tantas posibilidades como sentimientos existen :)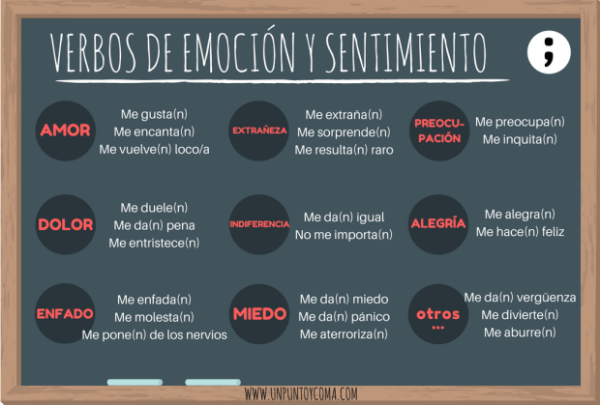 Ya sabemos cómo funcionan los verbos de emoción y conocemos algunas expresiones que podemos utilizar en nuestra vida diaria para hablar sobre nuestros sentimientos pero...
¿cuándo aparece el subjuntivo?
Fíjate en estos ejemplos:
"Me gusta

tener

flores en casa" >Hablamos de la misma persona,

yo

. Por eso, usamos el

infinitivo
"Me gusta

que mis amigos me regalen

flores" >Hablamos de dos personas diferentes,

yo y mis amigos

. Por eso, usamos el

subjuntivo

. 
¿Ahora lo entiendes? Espero que sí :)
El subjuntivo para expresar sentimientos y emociones
Статьи, которые могут вам понравиться
It's impossible to know everything, but it's important to know what you need. Russian verb "знать"
Irina Khlynova
10 декабря 2018 г.
¿Por qué estudiar español? / Why study Spanish?
Marco Holguín
10 декабря 2018 г.
The Last Pronunciation Class You Will Ever Need
Rebecca Wild Nelson
10 декабря 2018 г.