Sin duda al mirar hacia atrás, sabemos que haber empacado las maletas y empezar una nueva vida en otro país fue una de las mejores decisiones que hemos tomado, porque cuando te marchas, cuando conviertes tu vida en viaje e incertidumbre, creces. Viajar sin duda enriquece, culturiza, abre la mente, fortalece las habilidades sociales, nos ayuda a ser más organizados, mejores planificadores y, más aún, influye enormemente en el desarrollo personal. La vida del viajero tiene muchos momentos sobresalientes, o al menos esa es nuestra experiencia. Muchos encuentros, muchos amigos, muchas personas, muchos lugares, muchos aprendizajes. Y desafíos de todo tipo que, en general, tienen que ver con la adaptación a situaciones diversas.
Relatar con afán vivencias y aventuras transcurridas en todo este tiempo nos llena de satisfacción y a veces resulta curioso, es que se mezclan las ganas de volver a nuestro país por la sensación que se tiene de perder a la familia, los amigos, etc. Como nos ocurrió la primera vez que regresamos a nuestro país luego de 8 meses de haber empezado la preparatoria aquí en Ucrania, fue algo inolvidable debido a que no fue planeado el viaje de regreso sino más bien que se dio muy rápido, lo curioso fue que al llegar nos sentíamos otra vez extraños y teníamos ganas de volver al país actual al tercer o cuarto día, es como ser de ninguna parte. La intensidad con la que vivimos cada uno de esos momentos es muy fuerte y eso tiene que ver con que son momentos únicos e irrepetibles. Únicos en relación con que probablemente no volvamos a estar nunca más haciendo eso, en ese lugar, con esas personas, donde prácticamente no hay repetición.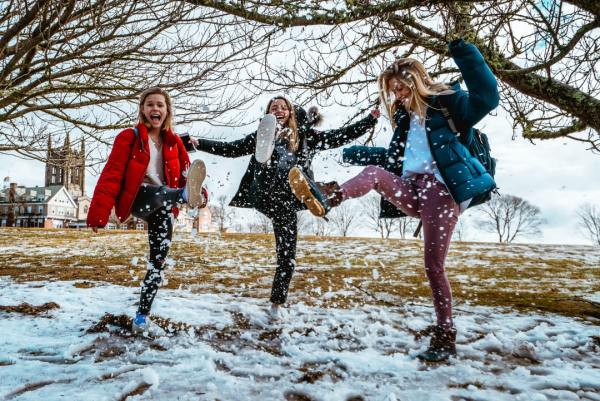 13 мая 2020 г.
Mi vida antes del Covid- 19 (IMPERFECTO) A-2
Alejandra Santiago
7 августа 2020 г.
팔랑귀
The Origins of popular English Idioms
Jen Mc Monagle
7 августа 2020 г.