THE WORD OF THE DAY IN RUSSIAN
You might have been learning Russian for some time, or maybe you just started. You probably know that each language has a set of words that are depend "impossible to translate" or that have no equivalent in our mother tongues.
Whether it's actually true or not is up for debate, but what we can definitely agree on is that the existence of these words testifies to a certain sentiment present in the language they come from and offers an interesting insight into the culture that needs them. Starting from today I'll publish one Russian word per day I think you need to enrich your understanding of Russian culture.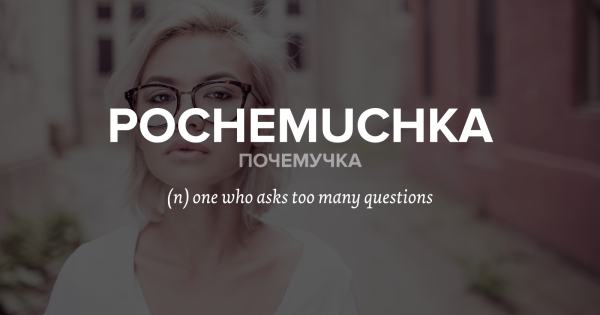 почемучка
: (n) one who asks too many questions
Often used by parents as a term of endearment, 'pochemuchka' is a unique Russian word that denotes a curious kid who wants to know everything in the world and keeps asking 'why?' ('почему?').
(the source: https://www.lingualift.com/)
What are other untranslatable words do you know?